Campground Wi-Fi Service is currently available at these locations:
ASHBY:
Ashby Resort & Campground
TC Reel & Trigger
BROWNS VALLEY:
Lake Traverse Resort
Rosebud RV Park
DALTON:
Ten Mile Lake Resort
UNDERWOOD:
Big Island Campsite
South Turtle Lake Resort
Due to the metal structure of traditional RVs there may be some reception issues within the RV. To fix the reception issue, antennas may be purchased through Park Region. There may be additional charge for installation of antenna. Call us at 800.247.2706 if you have any questions.
A variety of packages we have something to fit everyone's needs!
Internet Speeds Up To 10MB / 1MB
Daily Pass…………………………..$5.00
Weekly Pass……………………..$15.00
Monthly Pass…………………….$50.00
4 Month Pass…………………..$180.00
6 Month Pass…………………..$240.00
SETTINGS / WI-FI
SELECT "PARK REGION WI-FI" (without quotes)
A SCREEN WILL APPEAR THAT OUTLINES THE

 

TERMS OF SERVICE. After reading them at the

 

bottom you will have to check that you agree and

 

click Continue.
SUBSCRIBE NOW
SELECT WHICH OPTION YOU WOULD LIKE TO

 

SUBSCRIBE TO.
ENTER IN ALL OTHER INFORMATION AND SELECT

 

PURCHASE AT THE END.
SET UP IS COMPLETE. Note: You can add up to

 

3 devices per account.

ADDING & REMOVING DEVICES:
After logging into https://rxg1.prtel.net/ select devices

 

in the top screen or menu on your mobile device.
To add a device, enter the MAC address of the device

 

you wish to add and select "Add." Unsure how to find

 

the MAC address select "Help me find my MAC

 

address." You will find the needed instructions there.
To remove a device, expand the device you wish to

 

remove and select "Delete."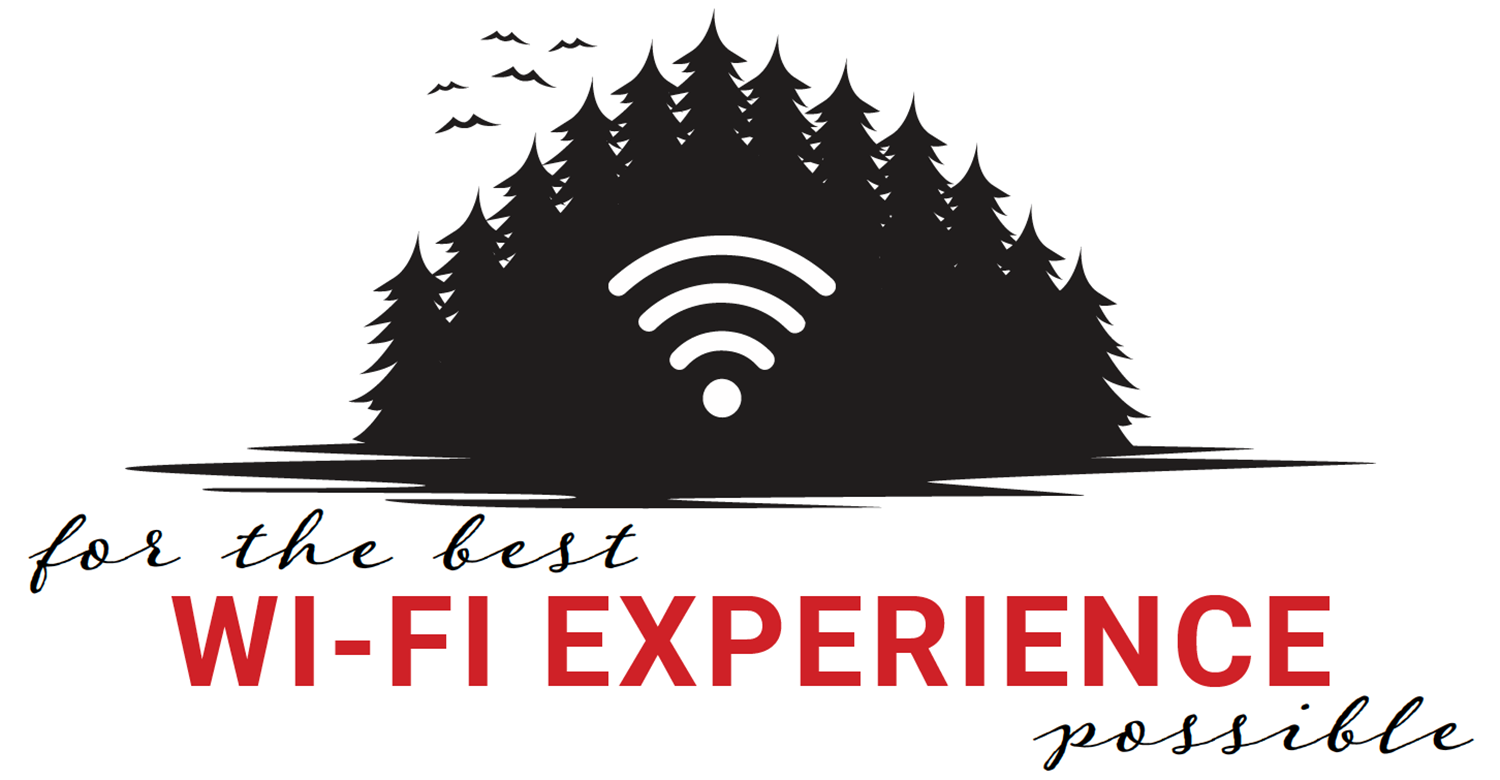 STRONGER WI-FI SIGNAL OUTSIDE vs INSIDE. You will experience a stronger Wi-Fi signal outside of

 

your RV than you would inside. This is due to the

 

inability of Wi-Fi signals to penetrate certain RV's that

 

are metal or insulated with a metallic backing.
PURCHASE MINI WI-FI KIT. It is highly recommended

 

that you purchase a mini Wi-Fi kit from Park Region,

 

to improve Wi-Fi performance within your RV.
PLACE ANTENNA NEAR WINDOW. When installing

 

your Wi-Fi kit ensure that the antenna is placed near

 

a window for better signal quality and thus improved

 

performance.
3 DEVICES / 10mbps DOWNLOAD. All devices that

 

connect to Park Region Wi-Fi should receive speeds

 

up to 10 Mbps download. Customers who subscribe

 

are allowed to connect up to 3 devices per account.
DO NOT USE EXTENDERS. Please do not use wireless

 

repeaters or extenders that are not approved by Park

 

Region. Using these types of devices will severely

 

degrade the Wi-Fi signal and affect performance for

 

others utilizing the system within the park.
VPN CAPABILITIES MAY BE LIMITED. During times

 

of high Wi-Fi utilization your VPN connection may

 

have difficulty staying connected. This will more likely

 

be experienced on weekends and holidays. For an

 

even better Wi-Fi experience it is recommended that

 

you purchase a Wi-Fi kit from Park Region.
**It is strongly recommended that you purchase an Alpha mini wireless kit fromPark Region to enhance performance of your wireless signal. Please call 800.247.2706 (M-F, 8am-5pm) and speak with a customer service representative today.
By using Park Region Wi-Fi, you are acknowledging and agree that there are significant security, privacy, and confidentiality risks inherent in accessing or transmitting information through the internet even though the connection is facilitated through a wireless technology. You also agree that wireless signals are prone to environmental interference such as physical objects, other wireless appliances, like baby monitors, kitchen appliances such as a microwave or fridge, and other wireless products.